Spring into Summer Sessions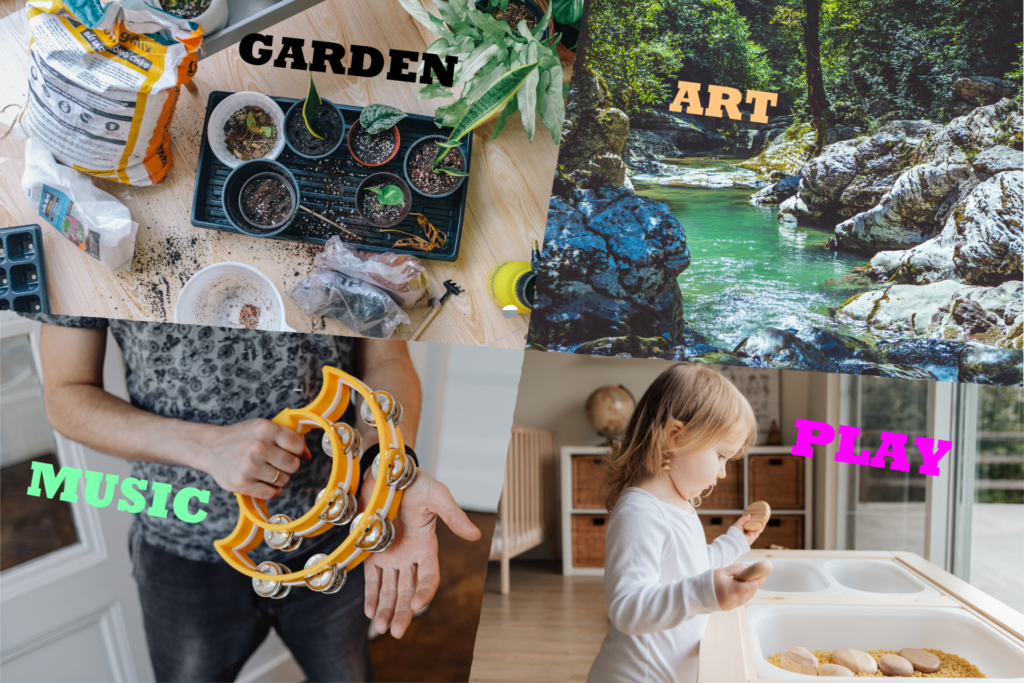 UPDATE: The sessions have now started. Our gardening club is now fully booked, but we have some spaces available for Sensory Space at 10am-11am on Mondays. The Music Group is starting on the 23rd of May. More details and booking details below!
Agape Wellbeing is running 8 weeks of sessions with 4 separate activities with hopefully something to suit everyone. These sessions will be run on Mondays and Thursdays from the 9th of May until the 30th of June. We'll be doing music, art, gardening and sensory play.
These sessions have been made possible by funding secured from VASLan, Voluntary Action South Lanarkshire.
"Nurture with Nature – Landscape Oil Painting" – Join our Artist who will teach different techniques and gain confidence. Expression through art helps to build confidence and self-esteem. Creating something from nothing is a great feeling and, according to a study published in The Journal of the American Art Therapy Association, "less than an hour of creative activity can reduce your stress and have a positive effect on your mental health". Thursday 1:30pm – 3pm
Nature, nurture nourish or Gardener's Kitchen Club – Join us to learn how to grow your own fruit and veg and get ideas on what you can cook with them. Monday 12pm-1:30pm
Sensory space – Join us with your 0-3 year old's to explore our fun and engaging Sensory space, with sensory activities and book bug. Monday 10am-11am
Music group – Whether you are experienced or a novice come along and enjoy taking part is music activities with Calum. Monday 1pm-2pm
These sessions can now be booked using our normal web booking service, or by contacting us below.
Please use our online booking form to secure your place.
All spaces must be booked in advance. We will contact you if the group is fully booked.
We look forward to seeing you!